We invited photographers from all over the world to show we are all equal.
This is a personal project done in partnership with dozens of friends and photographers.
The project helped to raise the debate about how algorithms
and Big Data can also replicate
a prejudice behavior.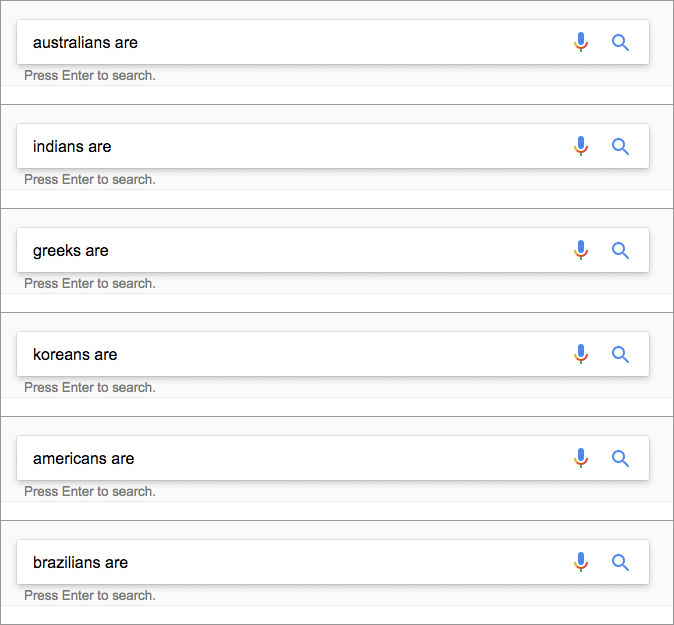 Google has removed most
of the searches.
But as long as prejudice is within people,
we still have a lot to fight for.